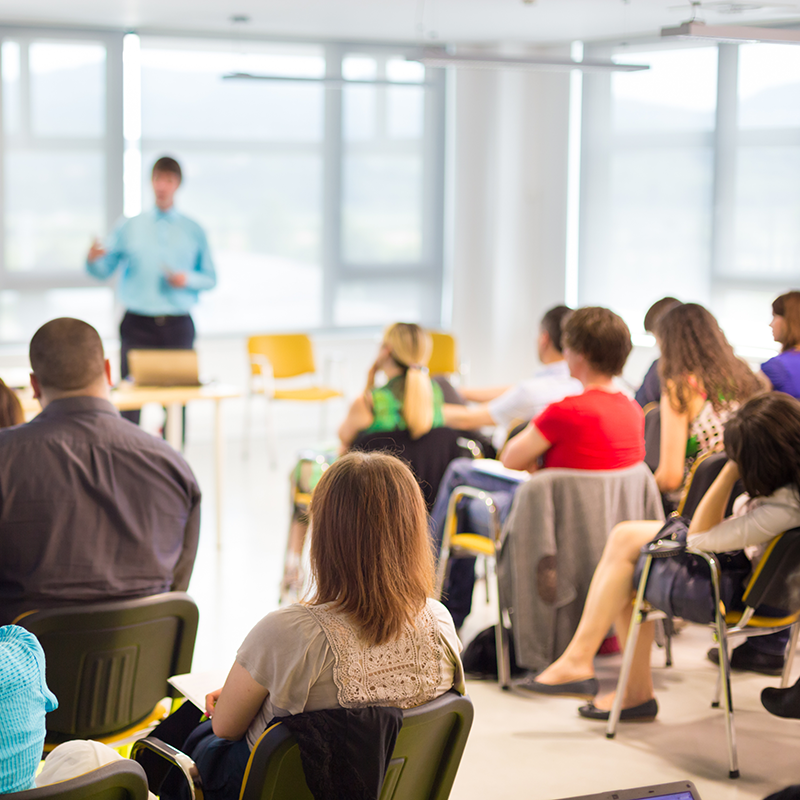  
Program Management Training
Program Management Course
About Managing Multiple Related Projects
A program is a group of related projects managed in a coordinated way to obtain control and benefits not achievable by single administration. The components of a program are mainly projects. However, a program may contain other kind of efforts. While the success of a project is measured in terms of deliverables obtained at the right time and at the right cost, the success of a program is measured in terms of benefits.
The Program Management Professional (PgMP)® Certification from the Project Management Institute (PMI)®, recognizes advanced experience and skill of program managers. Globally recognized and demanded, the PgMP® Certification demonstrates proven ability to oversee multiple projects and related resources, to achieve strategic business objectives. Holders of PgMP® Certifications can monitor the success of a program, grouping related projects. It is the perfect choice if you define projects, assign project managers and oversees programs. The UK government, through the Commerce Office of the Government, has invested heavily in program management. At work in the public sector in Europe, the term usually refers to multiple exchange projects: projects that are designed to deliver benefits to the host organization.
Duration and Schedule of Classes
The course is given in 24 hours of instruction
Example
Lunes
Martes
Miércoles
Jueves
Viernes
Sábado
Domingo

24-Oct
7pm-10pm

25-Oct
7pm-10pm

26-Oct
7pm-10pm

27-Oct
7pm-10pm

28-Oct
7pm-10pm

29-Oct

30-Oct

31-Oct

01-Nov
7pm-10pm

02-Nov
7pm-10pm

03-Nov
7pm-10pm

04-Nov

05-Nov

06-Nov
No requiere conocimiento previo en Gestión de Programas. El curso no otorga la certificación PgMP®. El curso es una ayuda más para preparar el examen. Para obtener la certificación usted debe cumplir con el proceso y los requisitos establecidos por el PMI®. Ver requisitos
Identify and understand the key differences between programs and other kind of efforts such as Projects, Portfolios or Ongoing Operations

Identify and understand the major differences between the roles of those who manage Projects and those who manage Programs

Understand how the various components of a program relate to each other

Identify and understand the Program Management Performance Domains:

Governance

Strategic Alignment

Benefits Management

Life Cycle

Stakeholders Engagement

Understand how the Program Management implements the following Supporting Processes:

Scope Management

Financial Management

Integration Management

Risk Management

Quality Management

Communications Management

Procurement Management

Resource Management

Schedule Management
Course Contents
Professor
The founder of Valor Ganado S.A.S. is Rodrigo Buzeta - PMP, PgMP. He is a Chilean Industrial Engineer with a Degree in Electrical Engineering from the Pontificia Universidad Católica of Chile. He was the first Chilean to receive the PgMP® Certification of the PMI® and one of the first ten in Latinamerica when there were 1 person with PgMP® Certification for each 1000 people with PMP® Certification worldwide. He has more than 15 years of experience managing technological projects and leading teams of project managers in programs and portfolios. He has given presentations in Chile, Peru, Brazil, Panama, Paraguay, Colombia, Venezuela, Argentina, Bolivia and Spain about technology and project management.